#9 | Network flood protection
Water-Plug ©: emergency containment for the backflow of sumps
Quick and easy to install
Water-Plug ©: emergency containment for the backflow of sumps
Quick and easy to install
All you have to do is deploy Water-Plug © above the discharge grille, even if the flooding has already started.
The circular and conical shape allows automatic deployment in the manner of free-standing swimming pools.
Maximum retention height 67 cm
Maximum grid diameter 75 cm
The 122 cm diameter backdrop is weighted with metal plates
Total weight: 4.2 kg
Inflatable rubber plugs are effective for fast, tight and reliable sealing of all buried pipes. The ranges of use vary by size.
Examples:
Deflated diameter 96 mm | Range of use 100 to 200 mm
Deflated diameter 135 mm | Range of use 150 to 300 mm
Deflated diameter 190 mm | Range of use 200 to 400 mm
Deflated diameter 290 mm | Range of use 300 to 600 mm
Deflated diameter 450 mm | Range of use 500 to 1000 mm
Inflation to 2.5 bars guarantees a back pressure of 1 bar.
Pipes and pressure gauges remain in place for the duration of the flooding in order to be able to regularly check the installation.
High durability, resistant to wastewater and temperatures from -30° C to 80° C.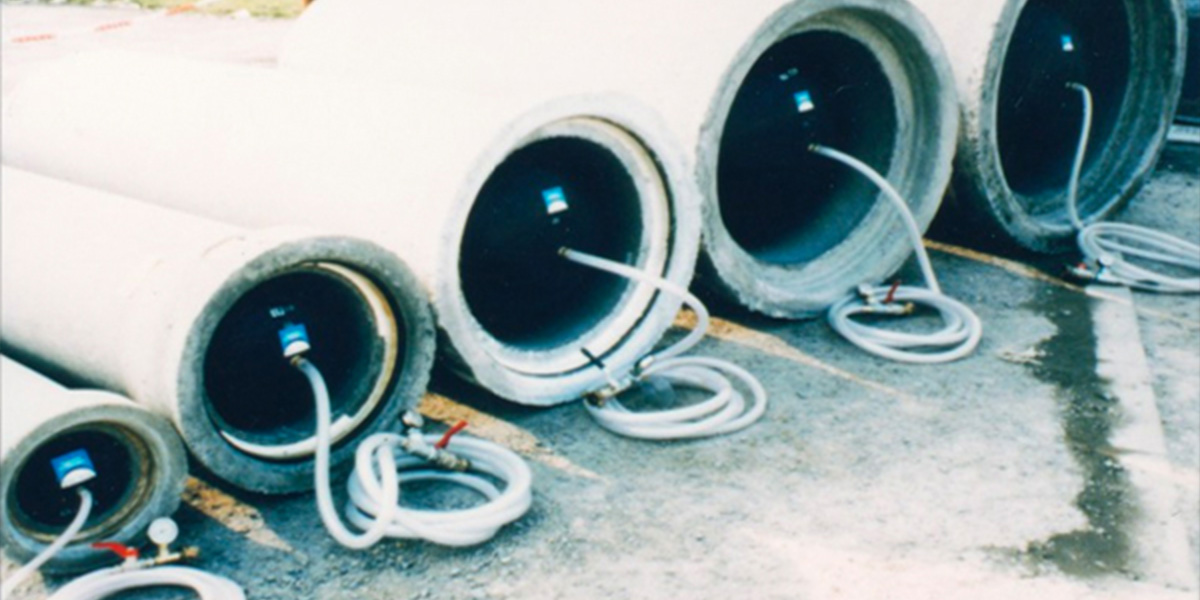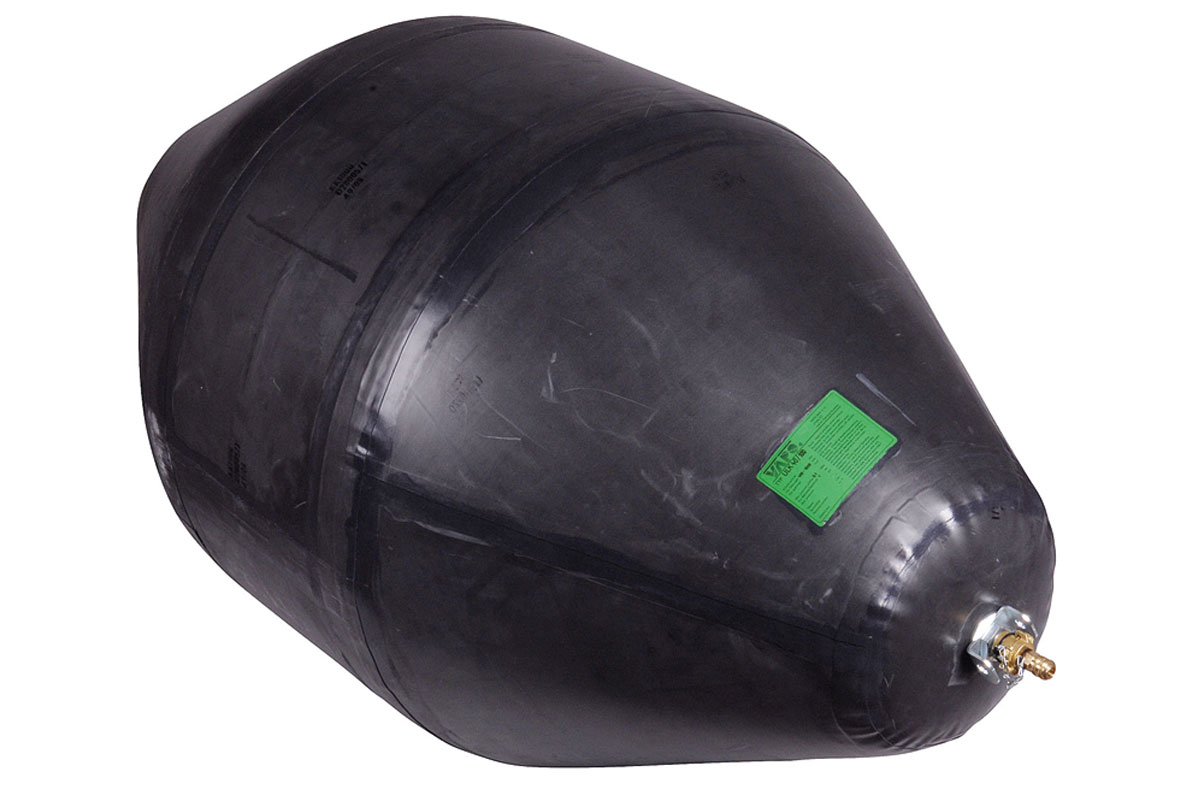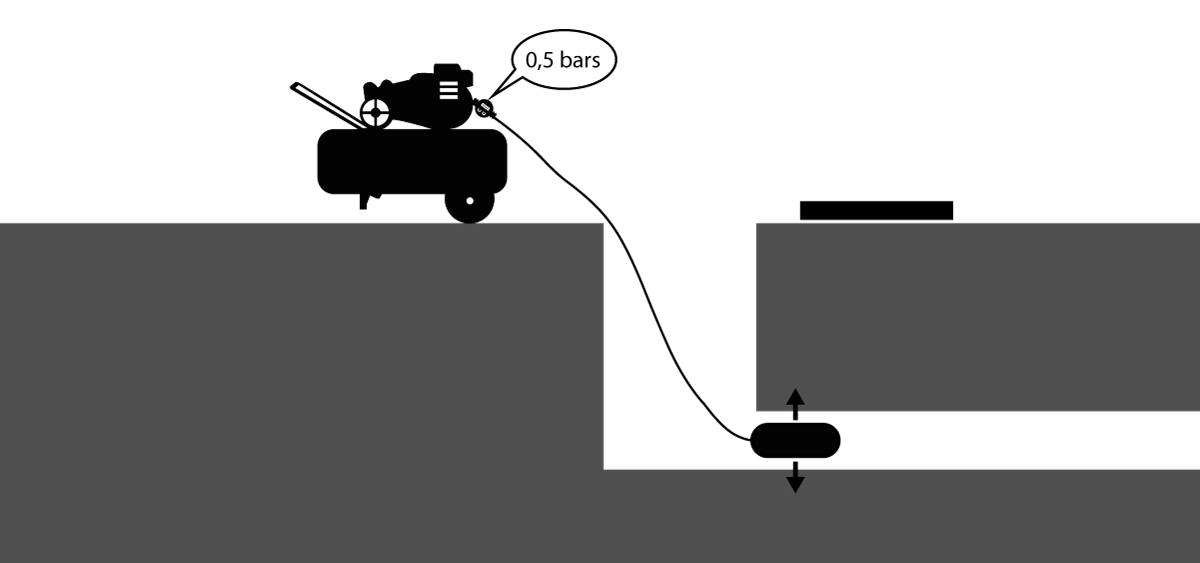 Conical plugs
Polyurethane conical stoppers.
They perfectly match diameters between 35 and 230 mm.
Easy to use thanks to an unscrewable handling handle.
Allow complete blocking of small diameter pipes.
Be careful to use exclusively in the upstream => downstream direction.
Usage: replacing a non-return valve in a flood situation / replacing a shut-off valve in a fire water retention situation.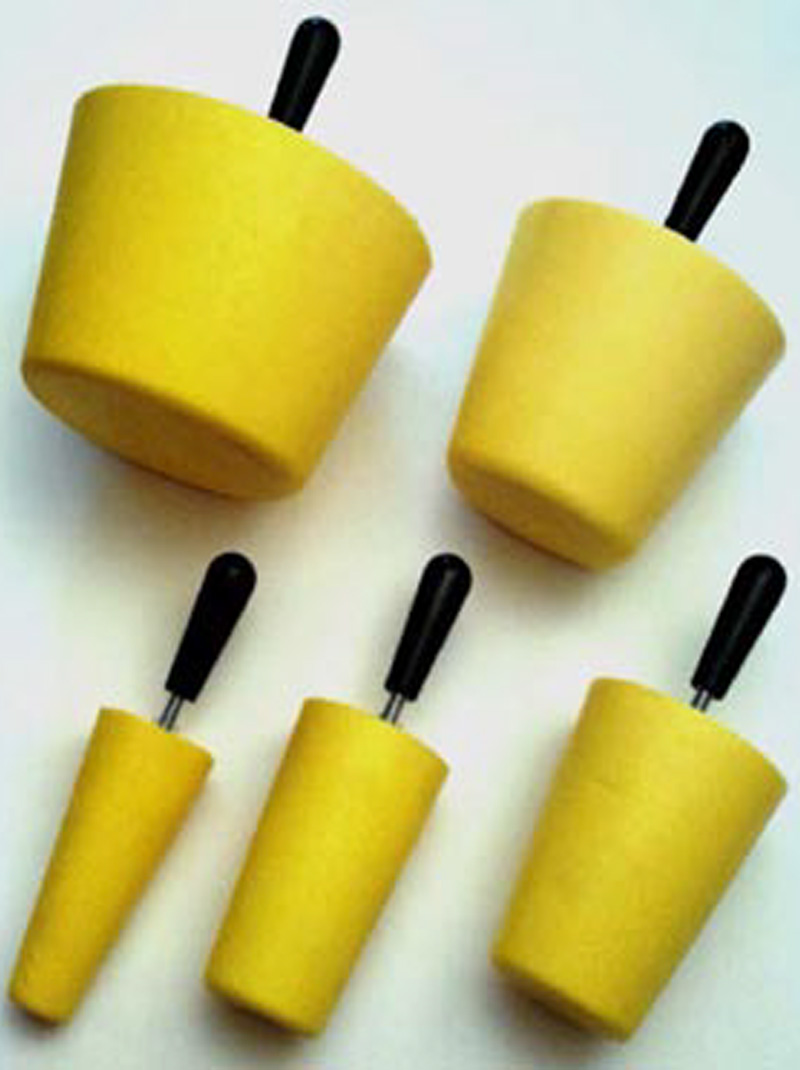 Anti-flood PVC canvas for ventilation grilles
Waterproof grid kit © made to measure.
These are PVC fabrics coated with "sticky" polyurethane strips on the periphery.
This extremely adhesive polyurethane ensures a perfect seal on dry ground and interesting on wet ground.