Emergency containment of polluted liquids | Water-Gate©
Create a containment dam in record time: retention of fire extinguishing water.
Deviate to a neutral zone: chemical pollution, contaminated liquids.
A light and flexible solution that fits all types of sites with no anchorage, whatever the surface (concrete, tarmac, earth, rubble, etc.) and relief (slopes, edges, obstacles, etc.).
Hydrodynamic ballast: the dam does not slip when faced with a sudden influx of water.
The Water-Gate© retention dam can be installed when the spill is already underway!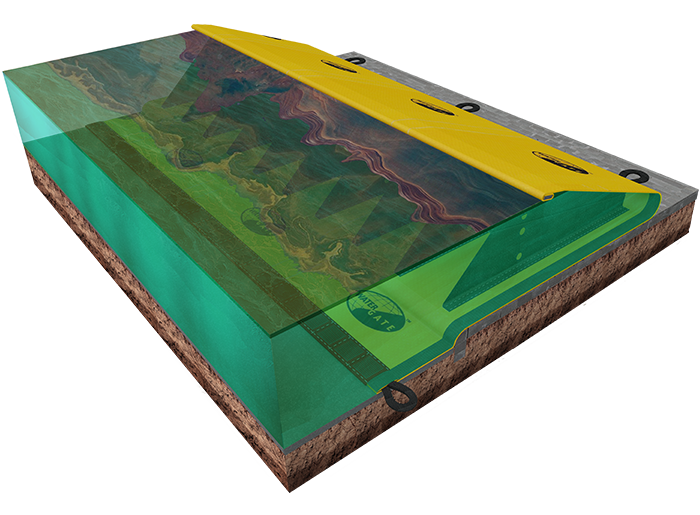 An innovative Water-Gate© product
A flexible solution for regulated sites