The world leader in self-securing flexible dams
Water-Gate is a flexible emergency flood dam that harnesses the power of floodwater to automatically fill, unfold and stabilise itself.
Water-Gate is also the latest generation of cofferdam; it simplifies river works, quickly and effectively combats pollution, and makes better use of natural water points for firefighting.
Water-Gate can be installed on any kind of terrain. It is inexpensive and protects the environment.
A revolutionary idea: using the power of water to stop flooding
The innovative concept behind Water-Gate, the first flexible dam/cofferdam, makes use of fluid dynamics.
The dam is designed with a 1:4 height-width ratio, which ensures total stability and grip on all types of surfaces, even ice!

Benefits and added value of the Water-Gate dam/cofferdam
Unparalleled versatility: a real Swiss army knife when it comes to liquid retention – floods, cofferdams, land pollution, river pollution, fire defence
Guaranteed return on investment!
The Water-Gate dam is the most cost-effective solution on the market. Here's why:
Affordable purchase price

Unbeatable transportation costs

Unbeatable installation costs

Water-Gate does not require any other equipment
Water-Gate does not require any specific layout

Water-Gate can help you reduce your insurance costs

Water-Gate complements and optimises existing flood defences

Water-Gate can be reused for many years

Water-Gate generally pays for itself after 1 use
A roll the size of a sports bag can retain thousands of m3 of water with incredible efficiency.
Already used across the world to combat pollution and flooding
Water-Gate has been protecting civilian and military infrastructure for over 15 years.
Here are some examples
Water-Gate guarantees 100% protection
Judge for yourself
Our leadership is based on innovation and the exceptional quality of our products from the point of view of safety, efficacy and performance: made-to-measure support for our clients.
Our goal is to be the world's leading manufacturer of anti-flood and anti-pollution protection.
Our standards are high. We define excellence and we honour our commitments.
Water-Gate dams/cofferdams are certified by FM Global, a world leader in the field of damage insurance.
Certification from FM Approvals signifies that the products have been impartially tested and conform to the most stringent international standards.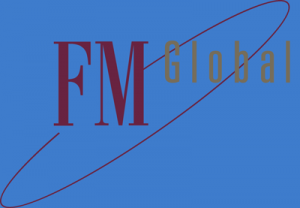 They count on us
Flood protection, cofferdams, anti-pollution devices, fire defence: check out some of our major clients!