# 5 | Serial cofferdams between islets and the bank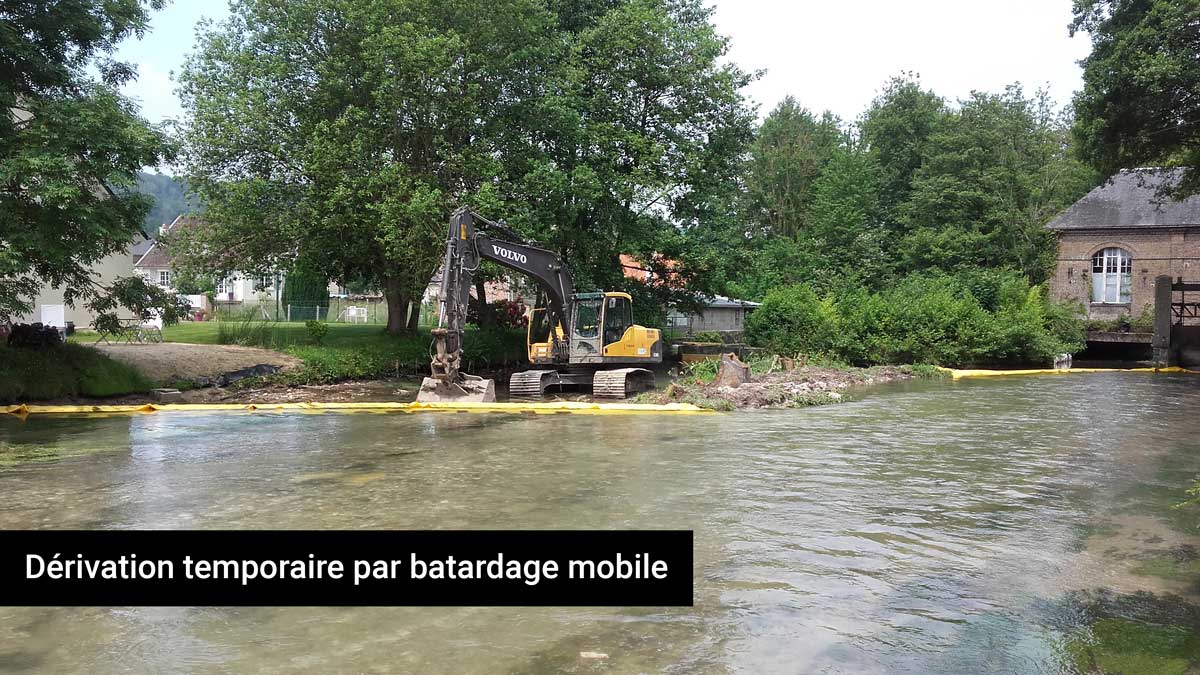 In France, over 60,000 structures – dams, locks, weirs, mills – have been identified in watercourses (national reference document for water flow obstructions, March 2010); these pose a potential risk to ecological continuity. The European Water Directive (Directive 2000/60/EC – Ecological Water Framework Directive) sets December 2027 as the latest deadline for achieving environmental objectives.
River development works and the targeted removal of certain hydraulic structures are gathering pace to encourage the free movement of fish and the removal of sediment while respecting the biodiversity and identity of our regions.
TEMPORARY DIVERSION OF THE VARENNE RIVER (SEINE-MARITIME) USING A WATER-GATE COFFERDAM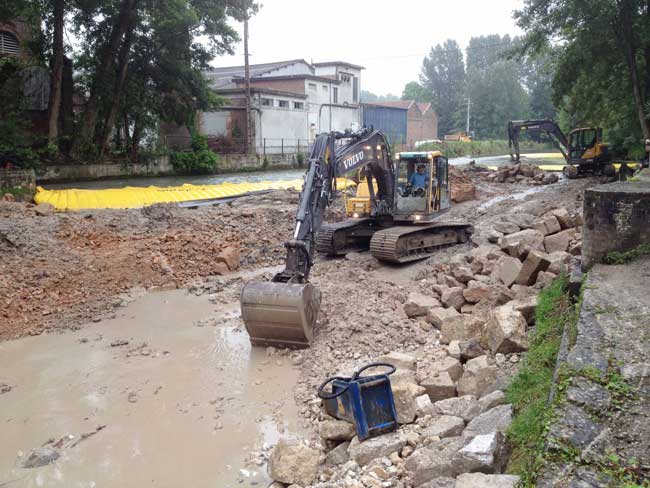 Water-Gate was installed last July to facilitate works on the Varenne River: total removal of the hydraulic structure of the old spinning mill at Torcy-le-Petit and creation of three rip-rap weirs to compensate for the difference in height and reinforce the banks.
Works carried out by the company Nature Environnement Terrassement, based in Longueville-sur-Scie.
Works financed by the Seine-Maritime Water Agency and the Department.
Installation of three sections of Water-Gate cofferdams:
1 – Water-Gate WA 2850 cofferdam: height 71 cm x length 15 m
2 – Water-Gate WA 3950 cofferdam: height 100 cm x length 15 m
3 – Two Water-Gate WA 3950 twin cofferdams
PROJECT OBJECTIVES:
To ensure that sediment is carried along the river.
To allow fish to migrate by removing an impassable obstacle and to encourage the return of emblematic species: sea trout, Atlantic salmon, sculpin, lamprey.
To satisfy the regulatory obligations of the European Water Framework Directive.
To manage the risks related to public safety.
See the full article HERE (Syndicat du Bassin Versant de l'Arques)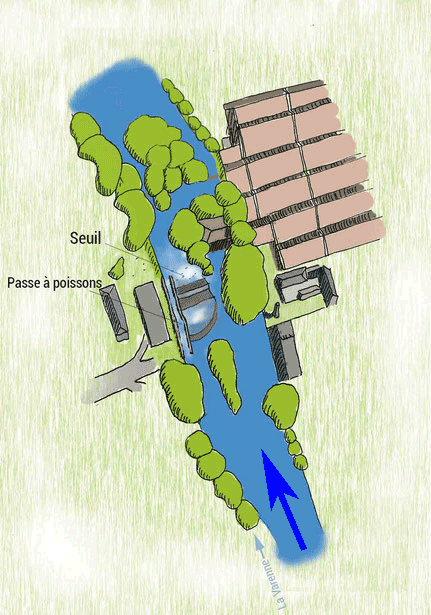 Before Works
Weir to be levelled off | Fish ladder to be removed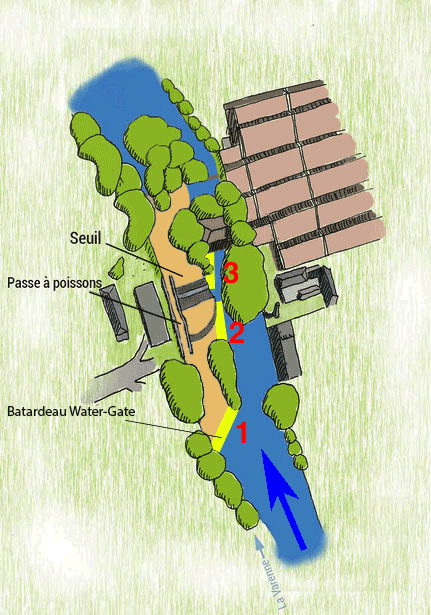 During Works
Temporary water diversion using Water-Gate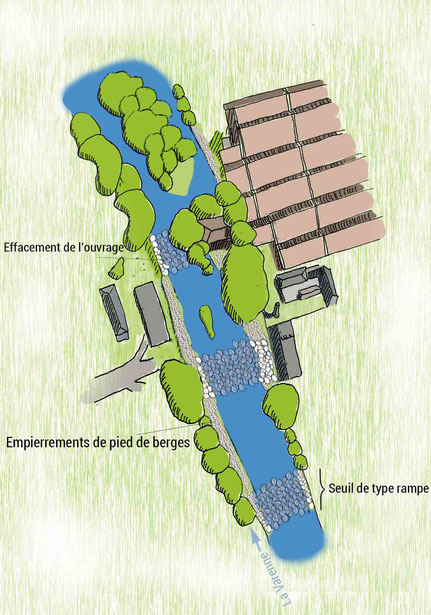 After Works
New rip-rap weirs, reinforced banks
One of the defining features of this project was the method of diverting the water using Water-Gate. This large tarpaulin, which can be easily installed along the river bed, thus allows the river to be diverted as needed while the structure is removed. This is a first for the department and for the association.
INSTALLATION OF FLEXIBLE COFFERDAMS AT THE START OF THE WORK SITE: