Seine flood protection works
Arc de Seine – 47 Quai – Grand Seine – Avant Seine
Water-Gate© Flood Protection System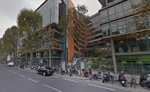 47 Quai d'Austerlitz
75013 Paris
48.840434, 2.369849
Study and specifications.


Risk analysis
The four Natixis buildings are part of the Paris PPRI (Natural Flood Risk Prevention Plan). The hazard ranges from medium to high (submersion height between 1 m and 2 m). The invitation to tender aims to reduce the vulnerability of the four buildings (Arc de Seine – 47 Quai – Grand Seine – Avant Seine) in the event of a water level rise equivalent to the HKWL (100-year flood of 1910). The reference level selected for the measurements is 34.63 m AOD.
Advantages of the Water-Gate solution for Natixis
1) 1910-level protection around the entire perimeter using the same system
Regardless of the type of site and the surface and terrain (slopes, edges, grates, etc.), the Water-Gate solution allows the level of 34.63 m AOD to be exceeded at all points using barriers of different heights.
2) A "100% flexible" solution for unbeatable storage space
By opting for flexible and watertight materials rather than rigid materials (aluminium panels/wooden planks), we can package all the materials needed for the site's outdoor protection in a container of just 25 m3:
3) Can be installed independently by the operators: a SIMPLE protection device that can be set up in less than TWO HOURS
a. 5 pre-packaged rapid deployment boxes
b. No fixed ground anchorage
c. No tools required, only lifting equipment or a trailer-towing vehicle to transport the boxes
d. The protection can be deployed in less than 2 hours by just 3 people
4) Vehicles can still access the buildings even after flooding is underway
a. Water-Gate allows the protection to be deployed at the slightest sign of a flood while also ensuring operational continuity
b. Allows vehicles and/or property to be evacuated right up to the last minute
5) UNBEATABLE all-round protection costs
a. Installation costs included in operating expenses
b. No maintenance
c. Low storage costs
d. Low risk of theft, unlike metal systems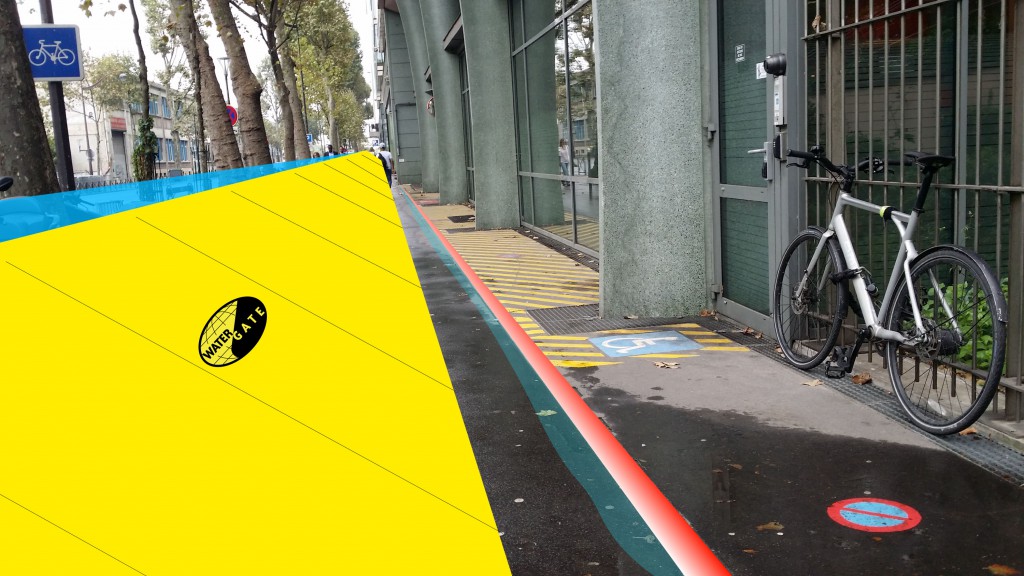 Protection route
86 metres of Water-Gate flexible protection using 34 interconnected dams in 3 sections.
Maximum protection height: 1.30 metres
The chosen protection route – on the pavement to the right of the buildings (see DWG plan – cofferdam placement) – allows for quick installation, minimises the number of bollards that need to be adjusted and leaves just one buffer inside the perimeter.
The fact that vehicles can cross the Water-Gate perimeter allows us to avoid laying non-mobile, removable protection in the event of openings on Rue Fulton. The car park can thus remain operational with up to 20 cm of water, and protecting it will be simpler and more economical.