Ballast dimensions for a SW-9100 roll, flat: L 3m x W 30cm x H 4cm.
Made of polyester mesh, with Velcro closures and barrier fasteners, delivered flat, to be filled with gravel.
Dimensions of a filled roller: diameter 35cm x h 30cm.
Pass the velcro fasteners through the leading edge attachment rings.
The ballast must always remain positioned on the leading edge, regardless of the flow rate and the speed of the current.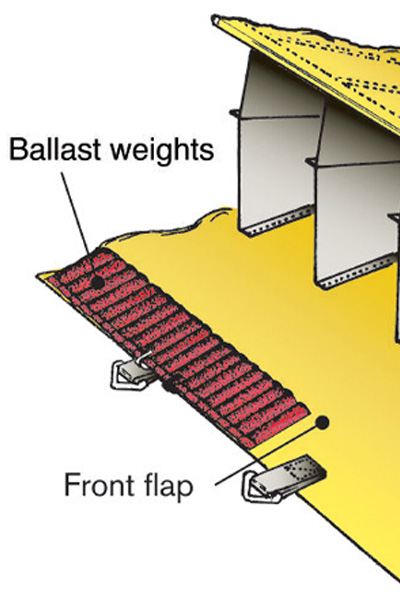 Ballast net designed to be hooked to the dam with the leading edge attachment rings.
MegaSecur a développé un déversoir sur mesure avec un tuyau souple (DN 450) pour l'évacuation des surnageants vers l'aval.
Attach the absorbent tubes. Optional attachment line. Supply of specially designed oleophilic products.